My artwork is based on digital, lithography, and woodcut printing.
I'm trying to create and build my own world and identity through diverse projects.
I'm continuing to draw 'a girl with no face' series and many other side projects are going on.
'A girl with no face' is the main project and this girl is my persona which presents my inner side and delivers messages. Sometimes she looks happy but mostly looks gloomy, and hard to recognize the emotion because the girl doesn't have a face. It reflects my mind, the depression is always spread lightly in my deep mind.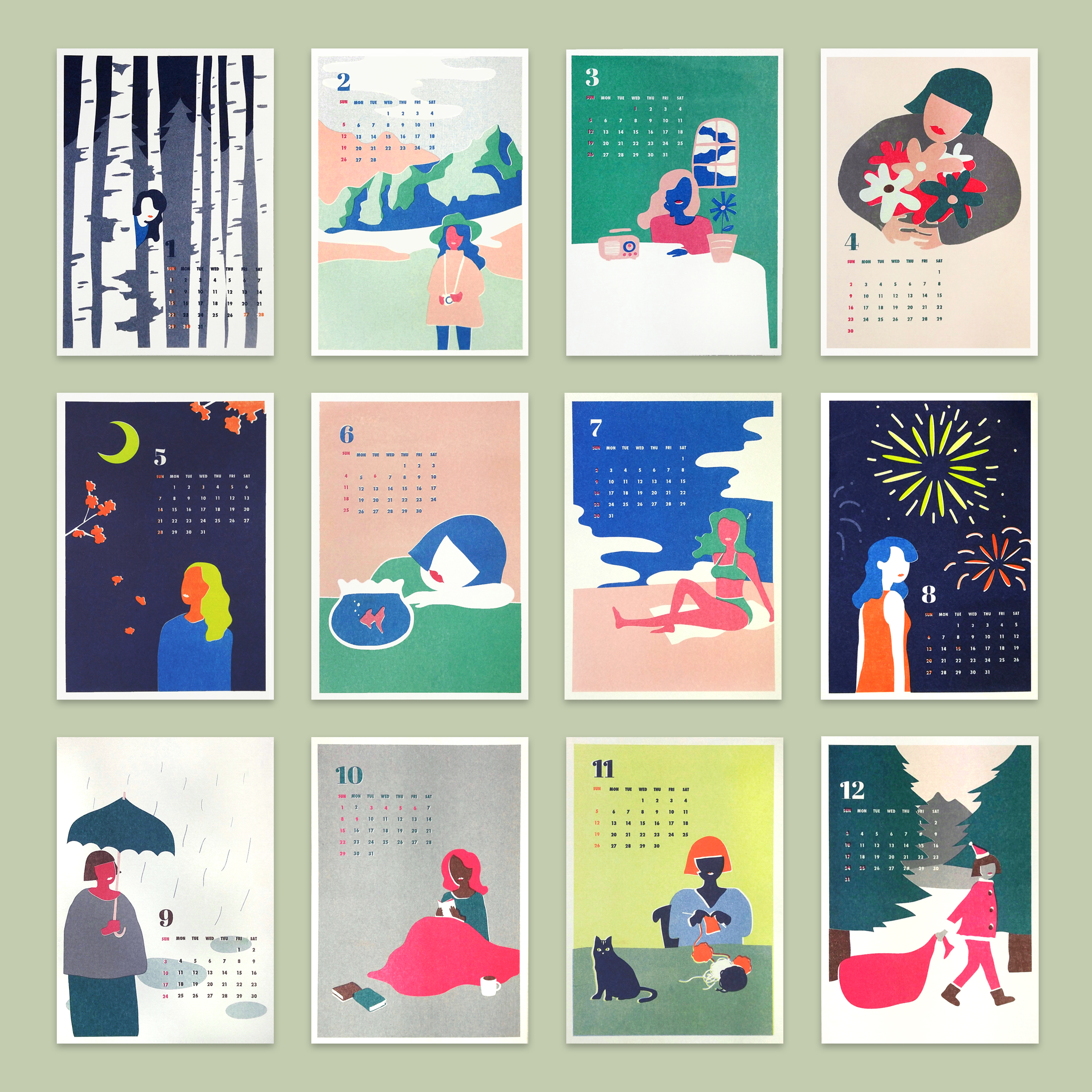 All other content on this website is produced by and copyright 2019 by Honey Chang