LG Uplus VI Redesign

Brand design
Role: Brand Designer & Junior Researcher
Team: Customer innovation team - Design part
LG Uplus is one of the major telecommunication companies in Korea.
I was in charge of the visual identity redesign project.
Intro

Redesigning the Brand Visual Identity of LG Uplus.
The company rebuilt the brand essential and wanted to refresh the brand image through renewing the visual identity.


Goals

My team's goals were renewing the graphic motif and making a more flexible visual guide system.
The company didn't want to change the brand name, signature color, and basic figure. So we had to maintain those things.
---
Project Details
Research

We conducted research in various ways include employee survey, interview and case study.
Design Direction
After the research and analysis, we lead a design direction with design theme, design expression based on research.
We follow the new brand essential 'Humanity', redefined brand image and built a brand mood board.
Problems&Solutions
Through the research, we could found problems of current visual identity.

Problems

Current graphic motif is too complicated, hard to apply any products or applications.

Signature color is too strong, disturb delivering messages.

Existing design is too old-fashioned.
Solutions
Make simple and flexible graphic motif.


Use only one signature color for one element.


Make alternative motif and visual systems that support the main graphic motif.
Sketches
After that, during the 2 months, we focused on solve the problems and we did many case studies and develop our graphic motif.
Finally, we made new graphic elements and guide systems.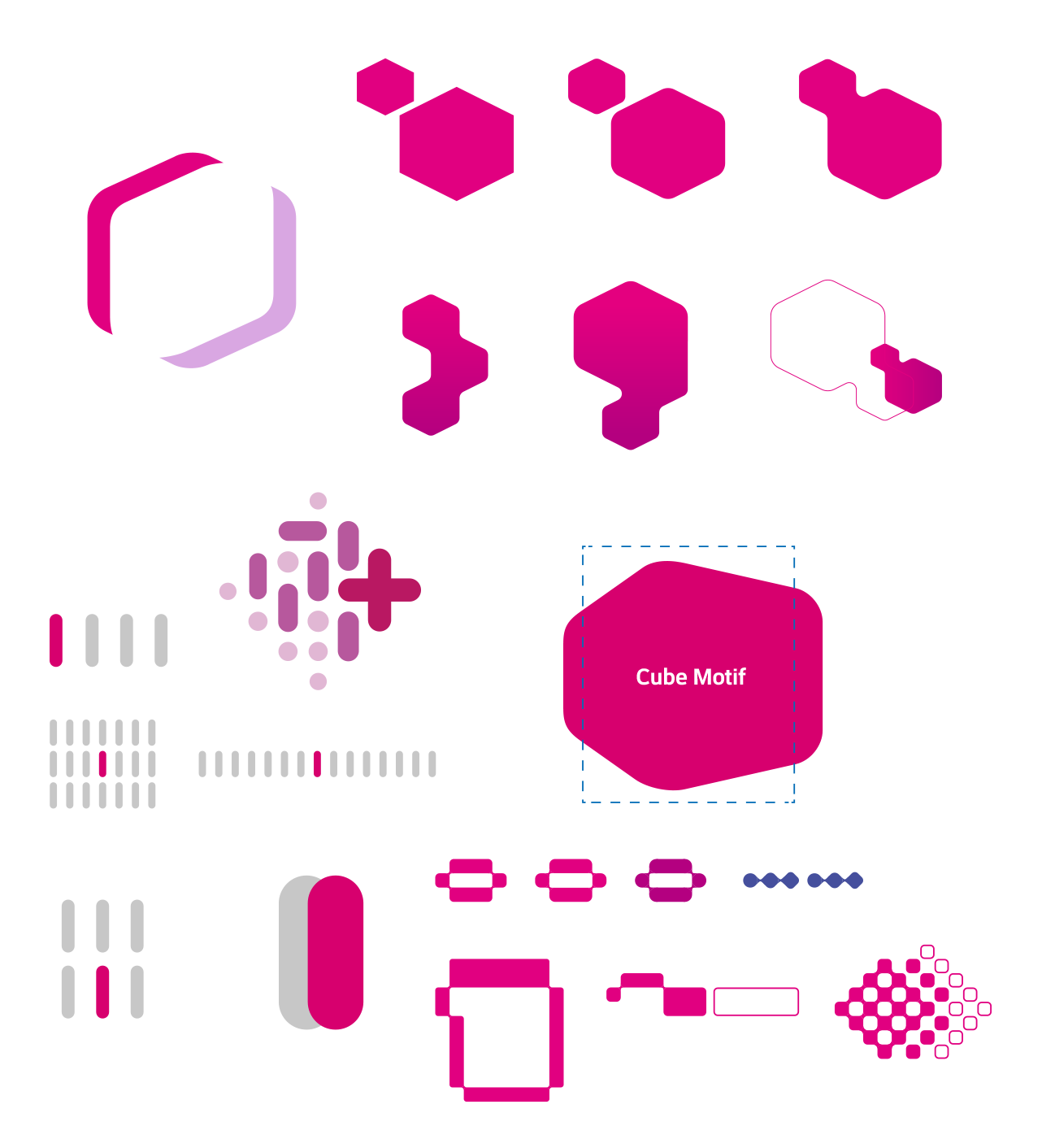 Final Output
Finally, we made a new version of visual identity system. We made a brand guide book which contains everything that from basic graphic motif, fonts, colour to various applications guide.
All other content on this website is produced by and copyright 2019 by Honey Chang