Graphic design & Writing
2018

NEO-EXORCISM was one of my MA projects 'Things we don't need to know(TWDNTK)'.


This brief asks you to engage with the potential value of not knowing things. You will explore the ways in which secrets might form the basis of positive, useful or creative design strategies. You are asked to make things with, around or for hidden elements within society and culture, without exposing the secrets themselves. The aim is not to deny the negative or harmful effects of secrecy1, but to look for areas where secret or hidden knowledge can generate positive or playful engagements.

I decided to base my secrecy around the fictional concept of exorcism. Every outcome from this project is a fictional idea of Neo-exorcism and it's expressed with various graphics and text.

Exorcism is a when a exorcist uses some form of higher power to defeat a demon whom has possessed a person or area. We know what exorcism is, but we never know how the exorcist defeated the demon or how the exorcism actually works. The core of exorcism is always kept a secret. This secret makes people believe the exorcist's power. The secret has a power, secrets are attractive, secrets makes things unique and special. If these exorcism ceremony's or rituals were open and transparent to the public, the power of the priest or shaman would not be as strong. I focused on this feature of secret, that being a secret gives power. People still lean on surreal power even in this hyper scientific society. What makes people afraid? In a modern society the appearance of evil could be anything. I called these new types of demons as 'Neo-demons' and found a way to fight with them. The answer was a new type of exorcism, which brings Neo-gods's power.


More details of Neo-exorcism, Neo-gods and Neo-demons are founded below.
The interview
(Printed tabloid / 12p / 289X380mm)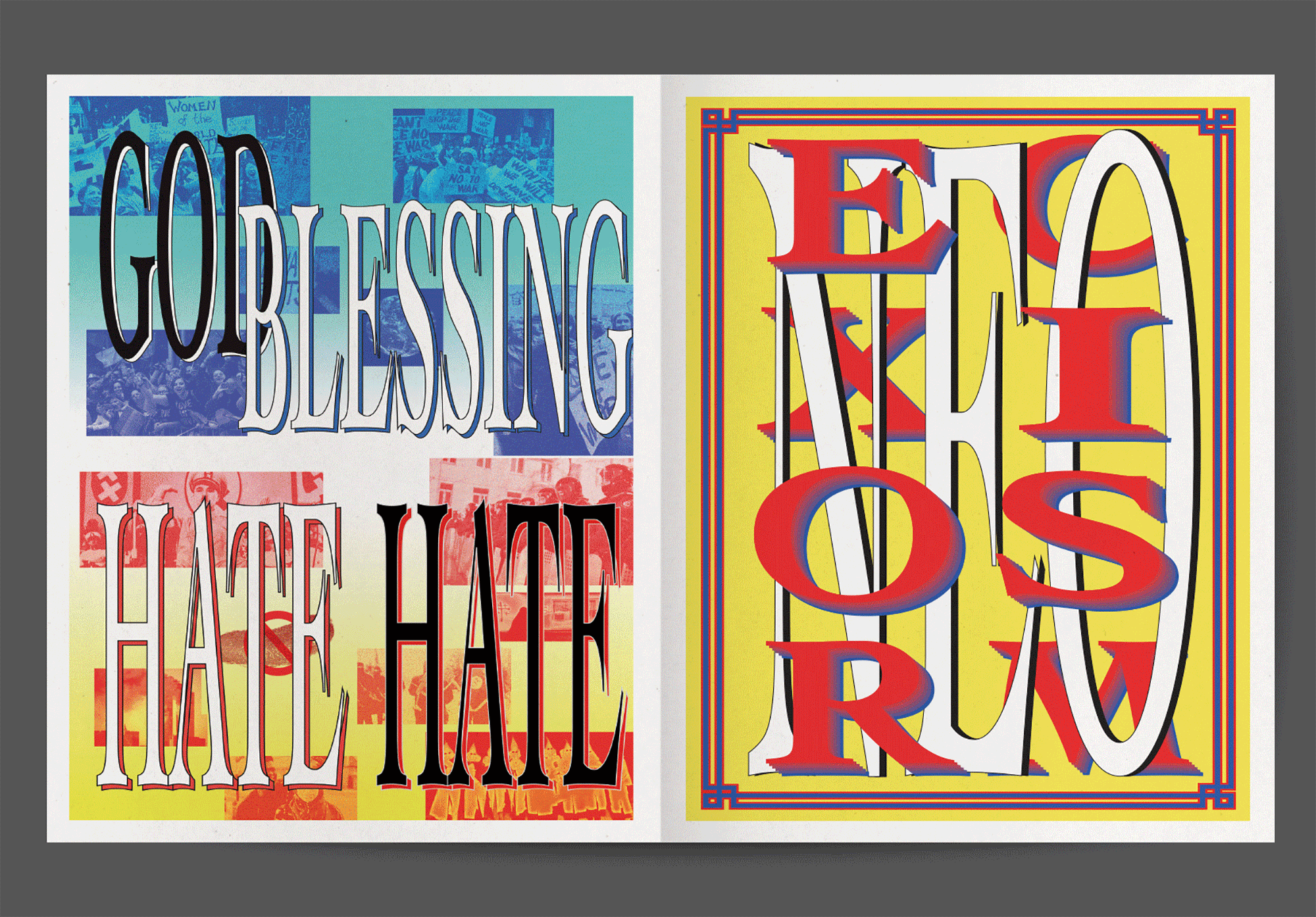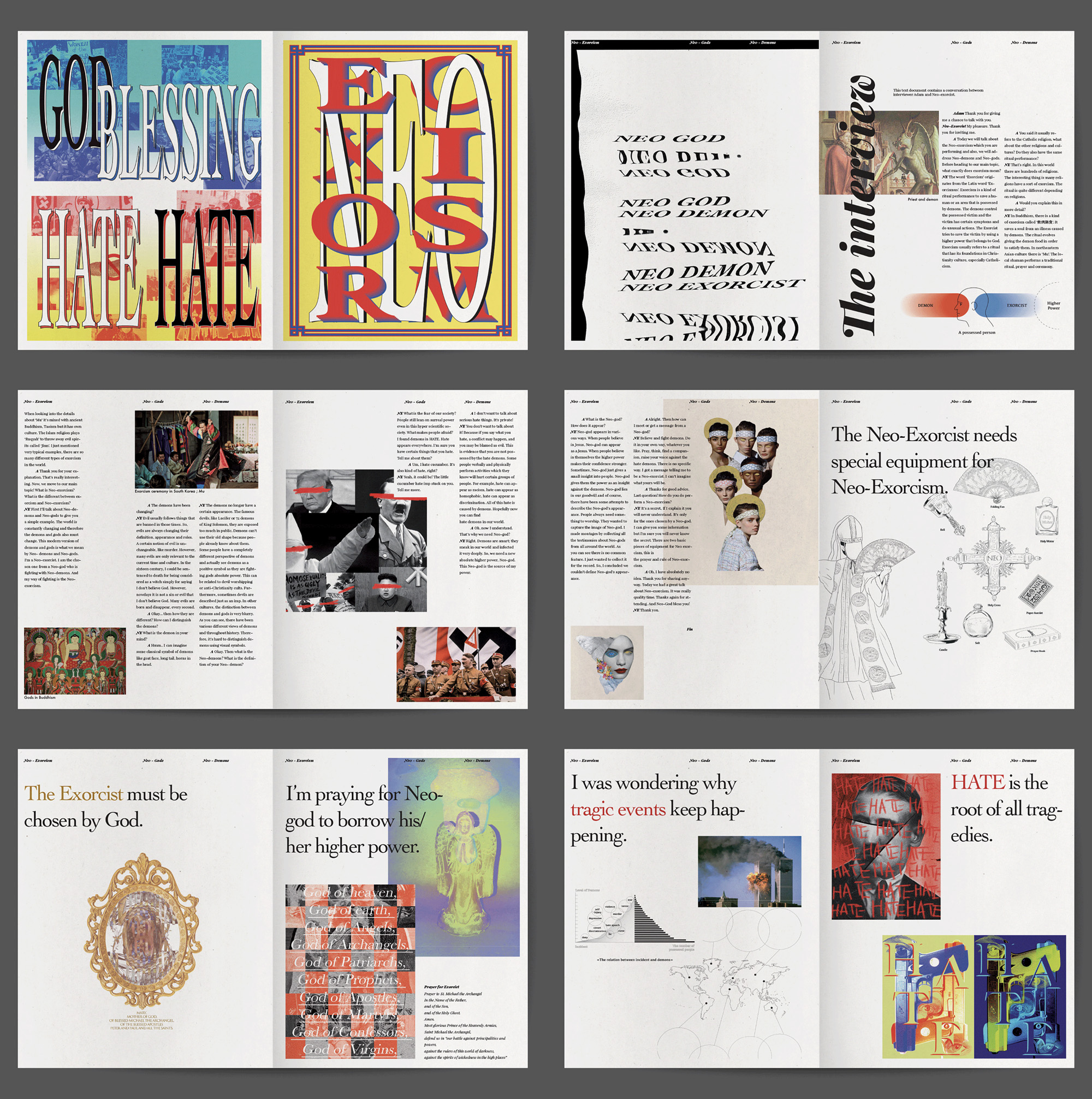 This printed tabloid contains an interview with a neo-exorcist. Through the interview, we can find the basic notion of neo-exorcism and capture a clue into how the existence and history of neo-gods and neo-demons was discovered.

Montage book
(Printed leaflet / 24p / 148 x 210 mm)
The montage book is a collection of montages of Neo-gods and Neo-demons which is made based on people testimonies.
These montages are collage works made with the magazine in our world. Neo-gods and Neo-demons are living with us, they are everywhere.