ortho is a lifestyle brand intended to improve people's quality of life through an enhanced sleep experience.

Nowadays, many people suffer from sleep trouble.
In the busy lives of modern people, sleep is an important but increasingly scarce commodity.
ortho is a solution to people.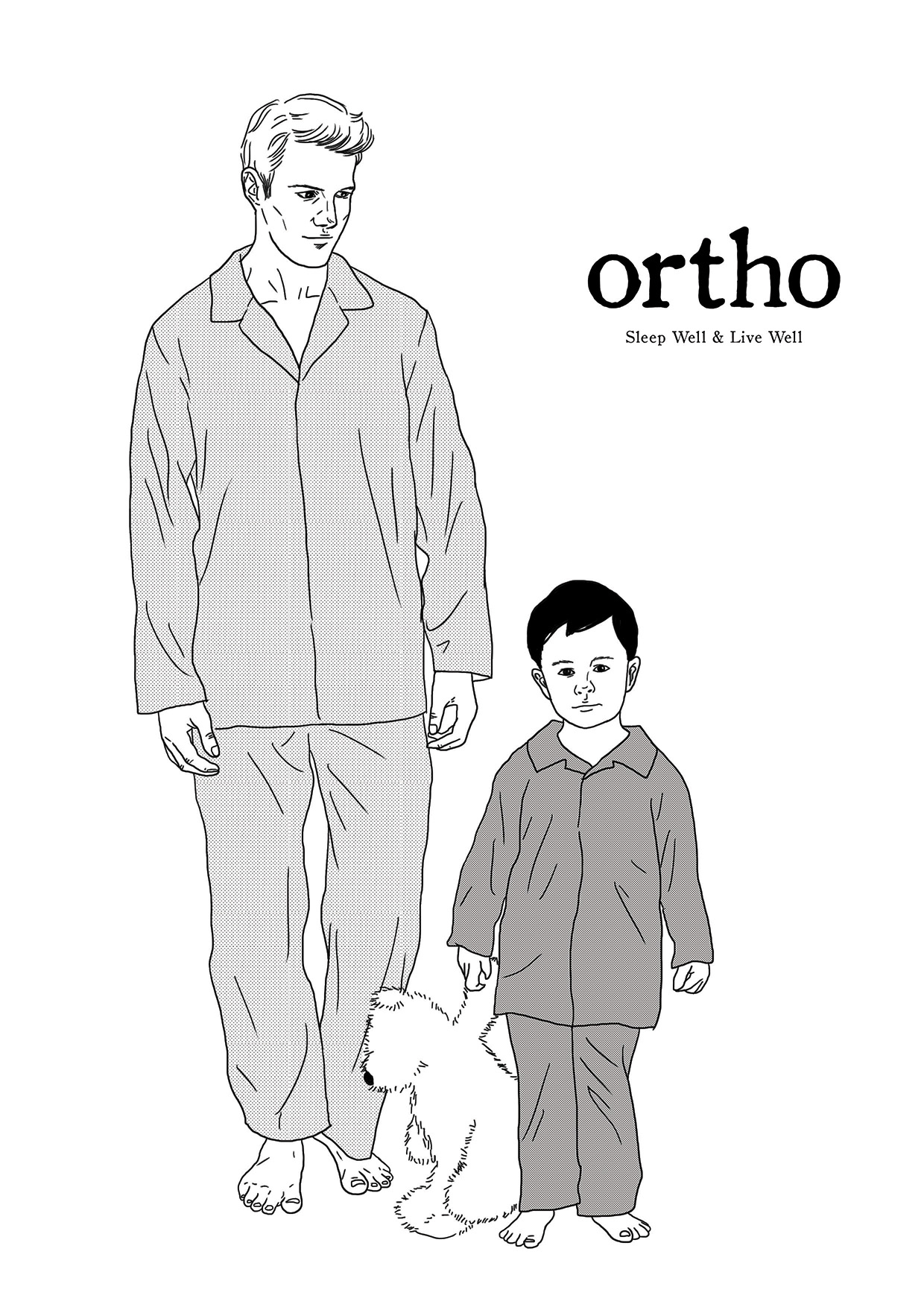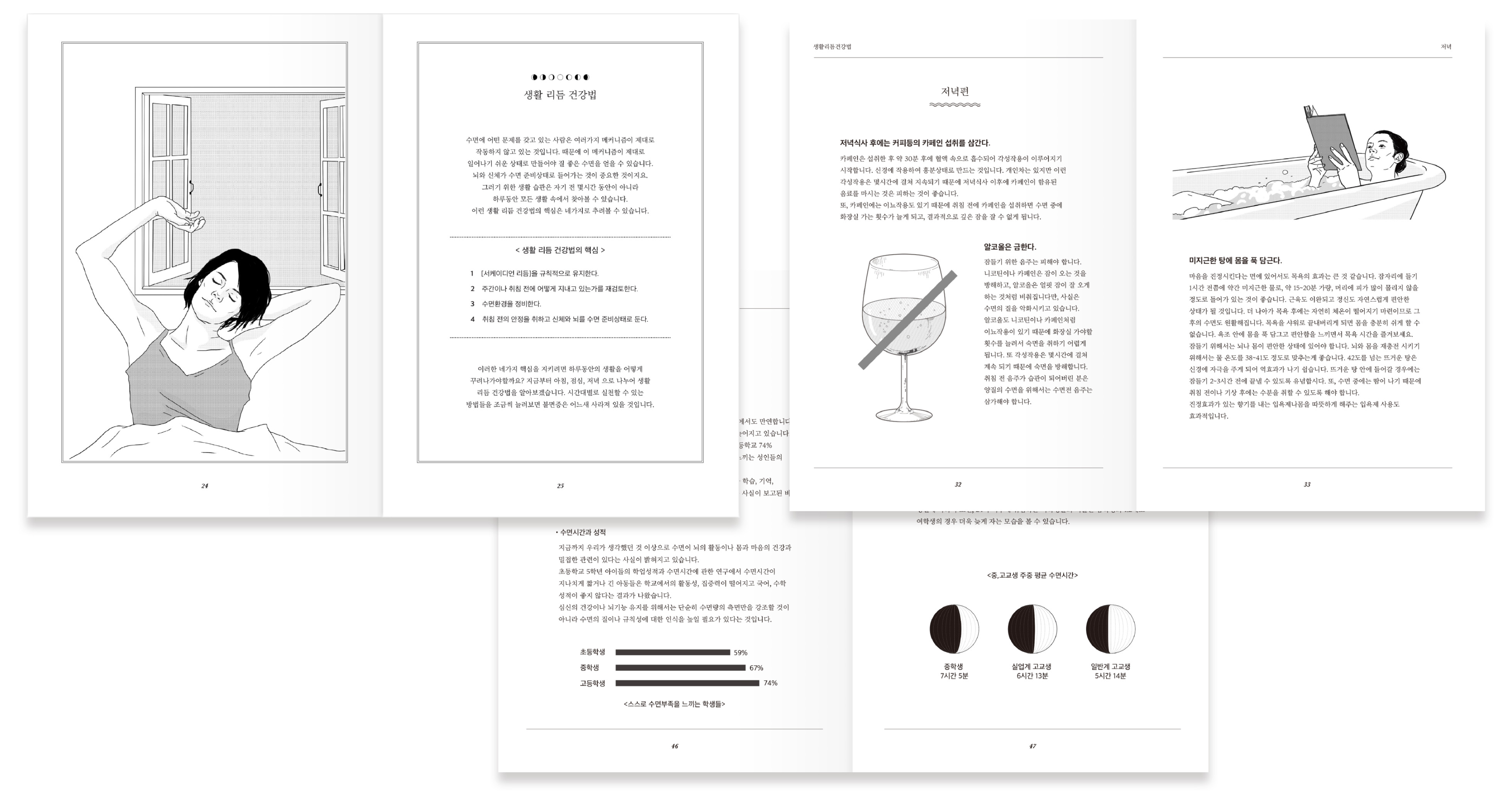 ---
Project Details
Visual Elements
Graphic motif

The final graphic motif was inspired by the moon. These graphic elements were developed for use throughout the branding of the project and applied to various applications.
Logo
Colours
Warm neutral colors
◼︎◼︎

◼︎



Fonts

Baskerville / 산돌명조Neo





Sketches


Sketches At first, I started with lines and basic figures that inspired by brainwave and science features.

Branding
Naming
The word 'Ortho' is derived from the term 'Ortho-Sleep', which means NREM(non-rapid eye movement) sleep. Ortho-Sleep give people a high quality of sleep and make people's body relaxed and refreshing.
Philosophy
Sleep Well & Live Well / For restful of sleep
Positioning
Set a brand position based on brand philosophy to build a clear brand identity. Through the comparing with various lifestyle brand, ortho could find the brand mood and right position.
Research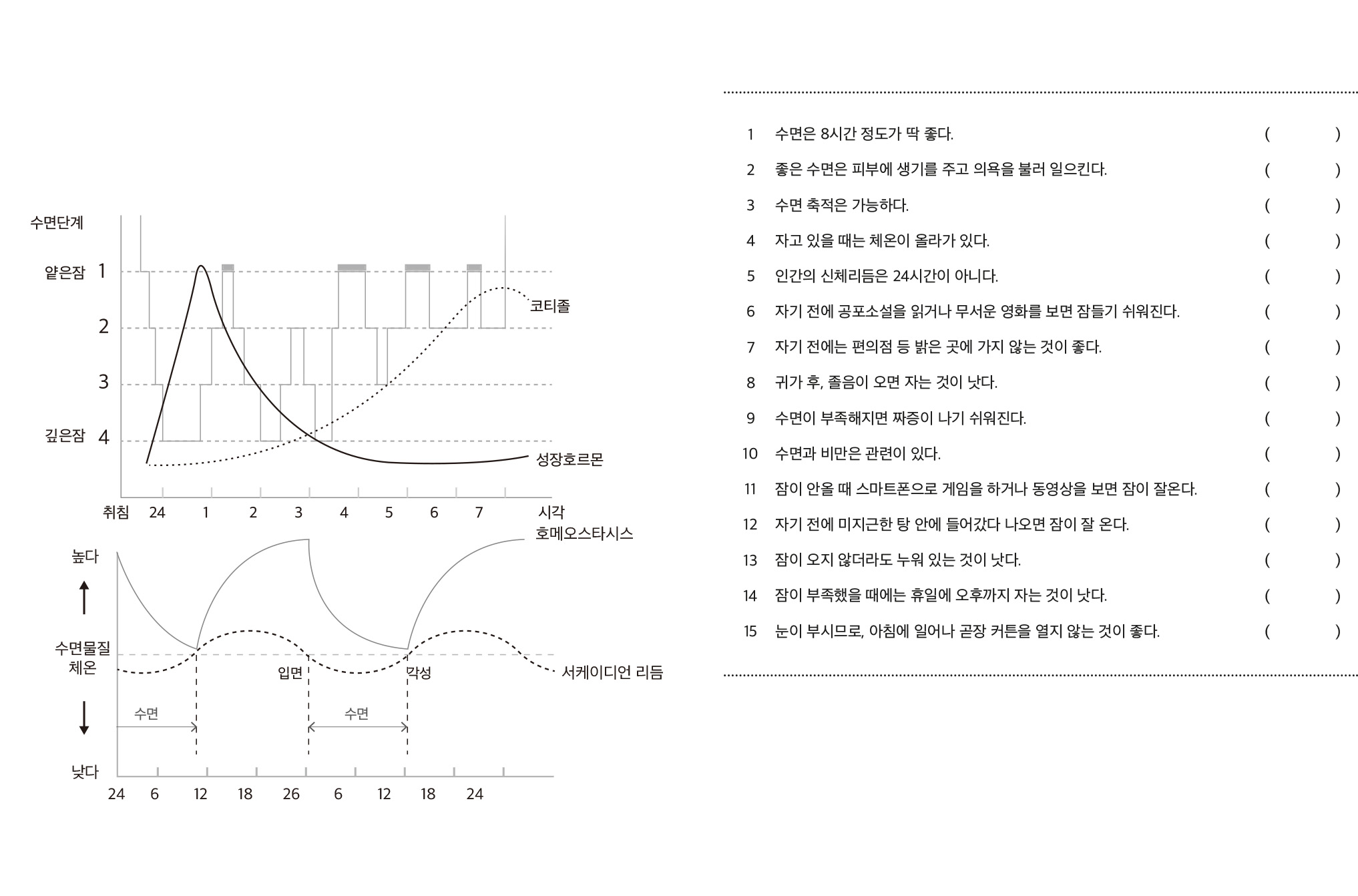 I researched sleep; cases of sleep trouble, the way of good sleep and relation between sleep and lifestyle.
Defined a target user through the research and survey.



Build Service

Service goal
Through the service, users escape from insomnia and find a solution about sleep disorder.
Service provides a way of deep sleep and improves the quality of life with proper sleep habit.

Service target



Suffering from sleep disorder

Sleep disorder is highly seen in men in their 50s but targets users would be people with insomnia for a variety of reasons.

Needs about a better quality of bedroom

As increasing of the importance of sleeping, people want to separate the space into workspace and bedroom and make the bedroom more relaxable place.






Service details
Providing knowledge of sleep
Provide knowledge of sleep, let the users know their causes of sleep problem and lead long-term practice.

Suggesting customized sleeping guides
Suggest customized sleep guides which are tailored to a variety of individual sleep patterns. A personalized sleep guide makes sleeping easier.


Scientific approach and research about sleep
A scientific approach to sleep replaces the former method which is the level of the basic stage.


Help to make a pleasant bedroom condition
Making and developing the
products that improve bedroom quality
All other content on this website is produced by and copyright 2019 by Honey Chang